PACTS newsletter –
https://preview.mailerlite.com/g6m2d2m3x9/2015722221636425101/a9k6/
THE DETROIT, MICHIGAN RALLY
IN SOUND, VIDEO, AND PICTURES!
The rally this past weekend in Detroit was a fantastic event with speakers, a webinar, catered meals, fun, and fellowship. Thanks to Nancy Dunigan and Al Showers for the pictures. And there are even video links which were shared courtesy of Lauren Burch's Facebook page.
The webinar below the pictures was presented courtesy of Targeted Massachusetts.
Link to Rally radio show held by Frank Allen of Targeted Massachusetts & featuring –
Former Judge Brenda K. Sanders and a panel of community experts, including:
Karen Stewart, David Ruble
Liliana DeLucca-Connor and Enrique Hernandez.
Events hosts were: Cherice Moore and Amy Holem
https://www.youtube.com/watch?v=OpZ_BhaEDGw
Rally video links –
https://www.facebook.com/100069825233404/videos/1166853073912148/
https://www.facebook.com/100069825233404/videos/431169282292127
https://www.facebook.com/100069825233404/videos/335735918665979/
Targeted Justice newsletter – Implant removed from board member
An implant was removed from the arm of a Targeted Justice Board Member. We are making this announcement, even though there is still much analysis to do. We are not able to share all of the details at this time.
This is a reminder that massager pens, such as the W-912, can help you identify implants. You can buy this device online for about $15. Set it on level 3, and slowly cover your entire body, especially around neck, ears, shoulders, & arms. If it triggers something – you will know it right away.
After identifying something, you can get an ultrasound done for low cost, to confirm that something is there. We recommend contacting older plastic surgeons in your state or country, that will remove something if you have proof – using an ultrasound or xray. Yes – you will need to make some phone calls.
Targeted Justice is committed to exposing these crimes. Please visit our web page that provides details on who is behind the implants.
https://www.targetedjustice.com/implants.html
The Stew Peters show with Amy Holem of Aimees Audios
https://rumble.com/v1dyv7b-protestors-whistleblowers-and-dissidents-cooked-by-radio-waves.html
Targeted Justice newsletter
Directed Energy caucus – Congressmen supporting microwave weapons
Congressman Doug Lamborn, head of the Directed Energy caucus. Big Surprise – his district includes Schriever Space Force Base in Colorado.
Please help us contact these Congressmen. They like microwave weapons and lots of money flows into their district to support microwave weapons. You can contact them via email, fax, phone, etc.
https://targetedjustice.substack.com/p/directed-energy-caucus?r=1ct086&s=r&utm_campaign=post&utm_medium=email
National Targeted Individuals United Rally Day 2022
Amy Holem has organised a 2 day T.I rally which will be held in Michigan.
This will aid in raising awareness.
Many are attending from all over the country.
Amy will conduct Thermal Imaging scans for victims.
There will be guest speakers, including – a person currently running for senate.
You would have your chance to speak, catering is provided.
Helpers & donations welcome.
Icator lawsuit update
During the summer months out head Lawyer is away but during his vacation is still working for Icator.
He is working on a piece of legislation requesting weapons systems to be regulated.
This is one part of put current stage, which is a Parliamentiry hearing.
This entails Legislation, a petition & after these a heating which will be televised.
We are needing to fundraise for this & each stage as we keep moving forward. We have already partially the funds for this, but require a last big push to kick start this stage fully with our lawyers in September.
We want to keep moving forward in as timely a manner as possible.
If anyone would care to donate please visit –
There is now a new crowd funding link named "Fundrazr".
We understand victims can have financial difficulty so we ask only from those who can.
We thank you for your support & understanding.
Icator Australian rep Mr Craig Laforest on the Frank Allen radio show Targeted Massachusetts –
Icator Zoom meetings for victims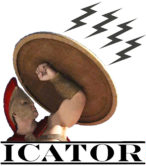 Alison Smith will be holding weekly zoom meetings for victims who are not members to attend.
In order for victims to hear about our International lawsuit, how it will be put forward & for you to ask any questions you may have.
I ask that if you would care to attend that you contact me via email & I can send out the zoom link.
They will be held on Saturday's & go on for 1-2 hours maximum.
Times may need to vary per week.
alisongsmith1986@gmail.com
PACTS International newsletter – New UN rep appointed

UN ANNOUNCES ITS NEXT SPECIAL RAPPORTEUR ON TORTURE

Professor Nils Melzer has posted on Twitter today news of the UN's appointment of a new Special Rapporteur on Torture and other cruel, inhuman, and degrading treatment or punishment. Dr. Alice Edwards of Australia. She is completely endorsed by Professor Melzer who posts his congratulations and wishes her "all the strength, courage & determination needed to speak truth to power & give a voice to the voiceless in these trying times." Dr. Edwards is an attorney whose career extends 25 years in the areas of "criminal justice; police and law enforcement; military and security services; immigration, asylum, statelessness and human trafficking matters; discrimination law; and prison and correctional standards. "It was also noted that Dr Edwards is the first woman to occupy this position which will officially begin on August 1. Whether she will continue Professor Melzer's acknowledgment and support for the cause of cyber torture victims at the United Nations is unknown at this time. Here is the link to view Professor Melzer's post: Professor Nils Melzer on Twitter

And here is a link to review Ms Edwards' very impressive bio information: Dr. Alice Edwards
https://preview.mailerlite.com/r9a6e8o1e3/1990323351360377890/h3j4/
Click the link above to view the rest of the PACTS newsletter
New Crowd Funding Link
We now have a new donations Crowd Funding link online. Please do not use the "GoFundMe" link. The new donations link is named – "Fundrazr". See link below to our membership page.
Icator board member Gang Stalking book
Our French representative Jacqueline Menanteau has written two books about Targeting & Gang Stalking. They are available to purchase at the links below. There are also versions of them in French.
https://www.fnac.com/livre-numerique/a13637375/Sarah-Eleonore-Gang-Stalking-version-anglaise#omnsearchpos=7
https://www.fnac.com/livre-numerique/a15105453/Sarah-Eleonore-GANG-STALKING-ARANEUS-AMADEUS#omnsearchpos=4
Icator Radio Frequency scanning event October 2022
We are starting to plan the second RF scanning event of this year. We hope to hold this second event in October 2022. It would be held in Brussels, Belgium at a location with a Faraday cage.
We aid those attending with finding suitable hotels. There would be a meal out for each person attending to meet one another & possibly a meeting in person with our head lawyer.
The recent scanning event held on the 16th June went very well & evidence of abnormalities were found.
Anyone wanting to attend please contact us.
Icator Lawsuit updates
We are currently working towards our Parliamentary hearing stage. This entails our lawyers writing legislation to request regulations on weapons systems on Belgian territory, a petition which requires 25,000 signatures & evidence collecting.
We have to present current findings, evidence & measurements along with the legislation. Two of our technical advisors will help with this. Amy Holem will be doing audio analysis & Thermal imaging scans. Another will be asking members to use various measuring devices in their homes. This will then be presented to Parliament & the petition will then be online.
Members in Belgium & France can use the measuring devices in their homes. Amy Holem will be analysing audio which can be done remotely so members from any where around the world can pay for this directly to her.
Icator need to fundraise to purchase the devices for members. If any members want to make purchase of said devices themselves can do so. A list of the devices will be announced soon & there will be further details to follow.
Thank you for your support & patience.
Barrie Trower – Ex MI5 & Weapons expert interview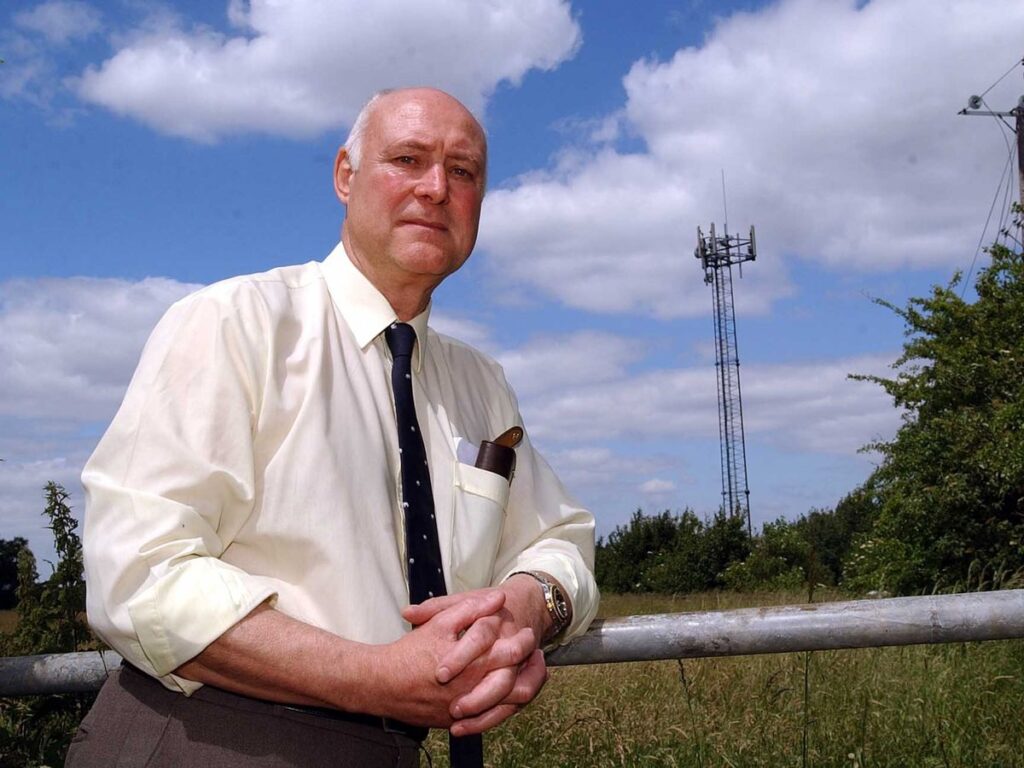 Icator recently interviewed Mr Barrie Trower. He was asked some questions which were requested by our head lawyer. Barrie will be one of our technical advisors in our lawsuit.
Mr Barrie Trower worked for MI5 & the Navy. He is also a qualified Physicist & Mathematician.
He has been taking on legal cases such as these for the last 30 years. He won a number of cases regarding the dangers of 4G, 5G & WIFI to the environment & regarding the dangers of their use within schools.
Listen at the link below.
https://www.youtube.com/watch?v=31fn5CgRIWE&t=17s
Havana Syndrome Diagnosis
We have had contact from a number of civilians whom have successfully been given a Havana Syndrome diagnosis. More civilians getting this is fantastic news & a huge help towards our legal proceedings.
Dr Hoffer in the USA has now changed his criteria for this diagnosis to been much broader & now has added another part to it. This is now known as DEW – Directed Energy Weapons.
Anyone in the United States or other parts of the world with this Havana Syndrome diagnosis who would care to talk to us please feel free to do so.
Icator legal conference with Technical advisor now online
We recently held another legal conference on the 17th of June 2022. Icator board members, our head lawyer & our new technical advisor – a civil engineer, spoke. Members & victims were also able to ask questions.
Our new technical advisor is going to help Icator by suggesting some specific measuring devices members can use in their homes. They would then have the technical advisor visit them at home to take their findings & these would be presented during the Parliamentary hearing stage of our lawsuit which we are working towards.
More details to follow. TBA.
https://icator.be/icator-lawyers-association-conference/
Icator listing on Microwave News.com
Icator have been listed on the now famous MicrowaveNews.com website.
They are recognised worldwide & have reported on the impacts of RF / Microwaves on the health of people, animals & plants & the environment for over 40 years. Especially concentrated on Mobile phones, Power lines & Broadcast towers.
Microwave News | EMF/EMR Meters
Icator RF Scanning event 2022
The scanning event this year was a huge success. Already some participants have abnormalities discovered within the Faraday Cage. The reports will be ready in a few weeks.
Aside from the scanning event there was a meal out for participants to meet one another. And an in person meeting with one of our technical advisors & our head lawyer. During the lawyers meeting our lawyer witnessed severe burns on participants skin from radiation & DEW attacks.
The attendees were happy with how the event went ! A lovely reply to Icator board members is listed below.
I continue my fight for justice, for the guilty to answer for the crimes committed against us!!!
BIG thanks to Mélanie and Alisson for organizing this event.
We stay in touch, good luck, don't lose hope of winning our fight!!!
Dear Katrin,

Thank you for this kind and encouraging little word that I share with the members of the ICATOR Board of Directors because we are obviously happy when the participants tell us that this event has been beneficial to them. I am glad you got home savely after the ordeal with your car.

Courage for the future and we will obviously keep in touch.

For the report, I unfortunately think it will arrive in the middle of the holiday period, but I will let you know as soon as I have it.

best regards,

Melanie Vritschan
Hello Melanie,
Thank you again for organizing the scanning day.
The exchanges between us were beneficial.
We keep in touch.

Courage to Us!
PS: a big THANK YOU to Melanie and Alisson for the organization.
Many thanks to Melanie, Alison and all TIs participants for being so lovely and friendly.
Icator & Lawyers conference with guest speaker Mr Barrie Trower – 17th June 7.30pm Belgium CET
Icator & our Lawyers association Droits Libertes (Rights & Freedoms) are holding another conference with regards to our International class action lawsuit. Our head Lawyer will speak aswell as a recording of Mr Barrie Trower – Ex MI5 & Weapons expert.
In order to watch the conference you will need to register with our Lawyers association via their website. This costs 15 Euros & it is a one off payment. For those of you who watched the first conference last march 2022 you will simply need to login.
The website is easily translated into English, see links below –
https://www.droits-libertes.be/
Sujet : Réunion ICATOR
Heure : 17 juin 2022 07:30 PM Bruxelles
Participer à la réunion Zoom
https://us02web.zoom.us/j/88962685642?pwd=djArWXJoeml5dUpNUW4yYjFkSUIzQT09
ID de réunion : 889 6268 5642
Code secret : 326290
Brain Fingerprinting Tech for Criminals
See link below to a Targeted Massachusetts newsletter / Scroll down.
Brain Fingerprinting Tech been used to detect lies in the brains of criminals.
Used on the now famous Steven Avery of Netflix true crime series – Making a Murderer.
https://preview.mailerlite.com/p2b4e0m9c0
Icator scanning & Lawyers meeting events 2022
We are pleased to announce that all seats for the 2022 RF scanning event have been filled. We have quite a turn out this year !
People are travelling from all over the world to attend.
We organised the RF scanning for the 16th June. This will be an all day event.
There is also an in person meeting with our lawyer, weapons & technical expert Daniel Depris & Melanie Vritschan which all scanning participants are free to join.
There is also a meal at a nice resteraunt on the 9th of June so all participants can meet one another.
We thank you for your support
Amy Holem radio interview Discussing her work, new patent & the Icator lawsuit
Targeted Justice Flyer & Newsletter link
https://targetedjustice.substack.com/p/how-to-fight-back?r=1ct086&s=r&utm_campaign=post&utm_medium=email
Havana syndrome Webinar – King's College, London
This online event was headed by Neuropsychiatrist Mr Jon Stone via King's College London May 10th 2022. Click on the link below to watch.
https://drive.google.com/file/d/1Rm-7qCFLr7QSUPPxuIZbHMuLvc_tmsTx/view?usp=sharing
PACTS quarterly magazine
Greetings, everyone.
The Spring, 2022 issue of our PACTS International quarterly magazine is now published and ready for review and/or purchase. Visit the PACTS website at the link below.
http://www.pactsntl.org/
Lawyers in person meeting for members Brussels June 10th 1pm
Icator are holding our annual RF scanning event June 16th 2022.
In accompaniment to this we have arranged an in person lunch meeting for members which our head lawyer & Icator president Melanie Vritshan will be present at.
You will be able to hear how the laswsuit is been put forawrd, ask questions & meet other victims. Refreshments will be provided.
In order to attend this meeting you will need to become a member of Icator. You will need to join which is a paid membership, installments are ok of course for those in financial difficulty.
Please visit our membership page & fill in the online form providing details & in the bottom field of the onlie form state you want to attend the lunch meeting
– https://icator.be/donate/
Contact us at – melanie.vritschan.icator@alison
Harold Brems – German Icator rep organising TI day via his group – Schutzchild – June 12th 2022
Harold Brems has setup a T.I meeting in Hamburg, Germany. June 12th 2022.
It is a networking event for victims. There will be lectures, discussions, guest speakers & other activities. A program of events will be available soon.
It is free to attend. Please contact Harold for details – habre@riseup.net
Amy Holem Targeted Individual day in Michigan to take place
Amy Holem of Aimees Audios is holding a T.I day in Michigan. Awareness Rally. It will be over a few days – August 5th – 7th 2022.
Michigan was chosen as of the DEW laws they already have in place.
Amy will be conducting Thermal imaging scans on victims which will give them evidence of been attacked.
They need helpers & donations.
The more victims taking part to help the better ! There are already around 300 attending.
See the image on the left & visit the link below for details.
https://www.aimeesaudios.com/events
aimeesaudios@protonmail.com
Radio Frequency scanning event
Radio Frequency scanning event – June 16th 2022. To reserve a space & enquire please visit our Scanning page via the Events page.
Katie Pieterse visits Melanie Vritschan in Belgium on her EU trip
Katie has been in Europe for the last few weeks visiting Nils Melzer, Interpol, Melanie Vritschan & next hopes to visit Julian Assange. Icator will now be approaching Nils Melzer to testify in our lawsuit.
Neuro Rights Foundation – Chili – May 6th virtual event –
On May 6th The Neuro Rights Foundation held a virtual event. It was recorded. The Neuro Rights Foundation are uniting with the U.N for strict human rights laws & regulations. They have been successful in Chili thus far in creating new laws with regards to the use of & ethics of neuro technologies within companies, research & alike.
Here is a link to their website & PDF from the 6th May event.
https://drive.google.com/file/d/1WvFfLKSsfjDiEV1PgEHvHaoDgMMp5__X/view?usp=sharing
https://neurorightsfoundation.org/
ICATOR & LAWYERS ZOOM MEETING FOR VICTIMS –
On the 10th of May 2022 we held a zoom meeting with Icator board members & our head lawyer present. It was held to allow members & victims to ask our head lawyer questions & to hear how the lawsuit & the various stages will be put forward.
It can be watched at the link below.
https://icator.be/icator-lawyers-association-conference/
Lawsuit news
We had a meeting with our head Lawyer today. Our current lawsuit position is as follows –
The first phase – Before the lawsuit can be fully filed we must show all efforts outside of the court room have been exhausted. The last of these efforts is now underway.
A petition & legislation requesting the weapons systems to be regulated is been drawn up by our lawyers, this requires 25,000 signatures & will go to the Belgium parliament. We need your heping in obtaining the signatures. Anyone can sign it & we hope it will be online during May.
Along with this petition there will be a pre trial hearing which will entail us selecting a few victims to speak & explain their situation. We will be selecting mainly victims from Belgium but will have a few others from around the world to show the scope of the matter.
If this were to suceed & the parliament regulate the weapons it will be a huge success & make it far easier for victims in other countries to achieve the same.
For this we will arrange a preperation meeting so each participant, Icator & our lawyers are all on the same page. This stage will be filmed for Belgium Parliament TV & will help in generating awarenes & publicity. We are speaking with a number of journalists.
The 2nd phase would then be a Penal law procedure. For this a few victims would be chosen. This would be based upon irrefutable evidence only. An invstigating judge would be appointed & said judge would appoint an expert to examine the evidence, we can also select an expert ourselves. We would then ask the state to pay any damages.
We have the help of Mr Barrie Trower ex MI5 & Weapons expert & Daniel Depris Psychotronic weapons expert. Amy Holem digital forensics expert & more.
We have also arranged a Zoom meeting with our lawyers for all Icator members to attend during which they can ask the lawyers any questions they may have. This will be held May 10th 8-10pm Belgium CET time. The link will be sent out soon & it will be recorded.
Each of these steps require further fundraising, we need to raise 5000 Euros for the petition & Pre trial hearing. 10,000 Euros for the penal law procedure & between 5-8,000 Euros for payment to the appointed expert selected by the judge.
We ask for support in the fundraising from those who can afford, every little helps.
Thank you for your support & understanding
Amy Holem & Ali Smith on the Frank Allen radio show
Amy Holem of Aimees Audios who is one of our lawsuit technical advisors & Alison Smith were guests on the Frank Allen radio show via Targeted massachusetts. Discusing updates regarding the lawsuit & petition which will go to the Belgium Parliament in order to ban the weapons systems on Belgian territory & Amy Holem's new patent which can live stream attackers communications.
https://www.youtube.com/watch?v=7TCjN5-Hr3
Craig Laforest & Ali Smith on the Frank Allen radio show
https://www.youtube.com/watch?v=4mr9wbkd-Ys
CNN report states the Diplomats being hit with DEW are also hearing voices –
https://www.youtube.com/watch?v=aWhcDyu0_y8
Amy Holem Nevada State Legislation Judiciary meeting video link –
Amy Holem of Aimeesaudios.com recently attended the Nevada State Judiciary Committee. She & colleagues presented her legislation proposal regarding the Targeting program.
See video link below –
PACTS INTERNATIONAL NEWSLETTER
https://preview.mailerlite.com/o1k5r5p8j7
Radioshow with Melanie Vritschan and Alison Smith, February 11, 2022 Frank Allen
Melanie Vritschan Icator President Publication on the United Nations Website Regarding Privacy & Children – Click on Link below –
Our submission to Nils Melzer, UN Special Rapporteur on Torture dated May 15, 2021. Click on link below –
https://icator.be/wp-content/uploads/2021/05/Input-ICATOR-UN-call-accountability-for-torture_PDF_FINAL-15052021.pdf
Video Message from Board Members
The Defender – Childrens Health Defence – Article about Havana Syndrome & calls to Investigate the dangers of 5G – Click on link below –
https://childrenshealthdefense.org/defender/havana-syndrome-more-research-health-impact-5g/?itm_term=home
Chileans' brains will not be hacked or manipulated": Chile pioneers in "neurorights" – Click on link below –
https://www.ouest-france.fr/monde/chili/le-cerveau-des-chiliens-ne-sera-ni-hacke-ni-manipule-le-chili-pionnier-en-neurodroits-7093369
Futuristic device from Israeli firm puts music in your head, without headphones – Click on link below –
https://www.timesofisrael.com/futuristic-device-from-israeli-firm-puts-music-in-your-head-without-headphones/?fbclid=IwAR1Uj-J7aj4uGQ8WHptdJk0Sgg8LRPd2WZOsd5kWQeeyIDYdbgcpyMlJBrk